Company Overview
CITIC Pacific is headquartered in Hong Kong with diverse operations in special steel, energy, real estate, healthcare and consumer products distribution. The company is a wholly owned subsidiary of CITIC Limited (267.HK), a Hong Kong listed company and one of the largest conglomerates in China.
Building strong teams of talented people has been a driving factor of our business success. We provide talented professionals with excellent career opportunities to build expertise and foster innovation. Join us if you are interested in a challenging and rewarding career with a team of committed professionals.
Vision
---
To build a diversified and sustainable business platform that delivers long term growth through operational excellence and distinctive competitive advantages.
Mission
---
To create value for customers, employees and shareholders.
Values
---
- Integrity
- Integration
- Excellence
- Innovation
Follow Us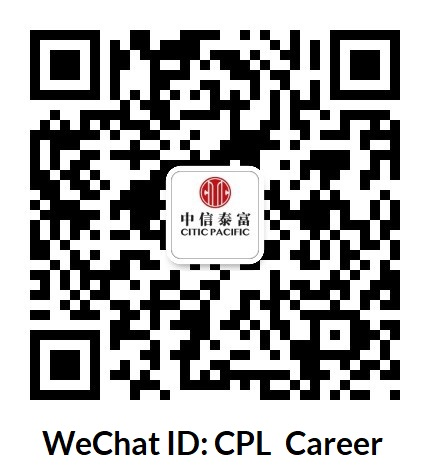 Follow Us